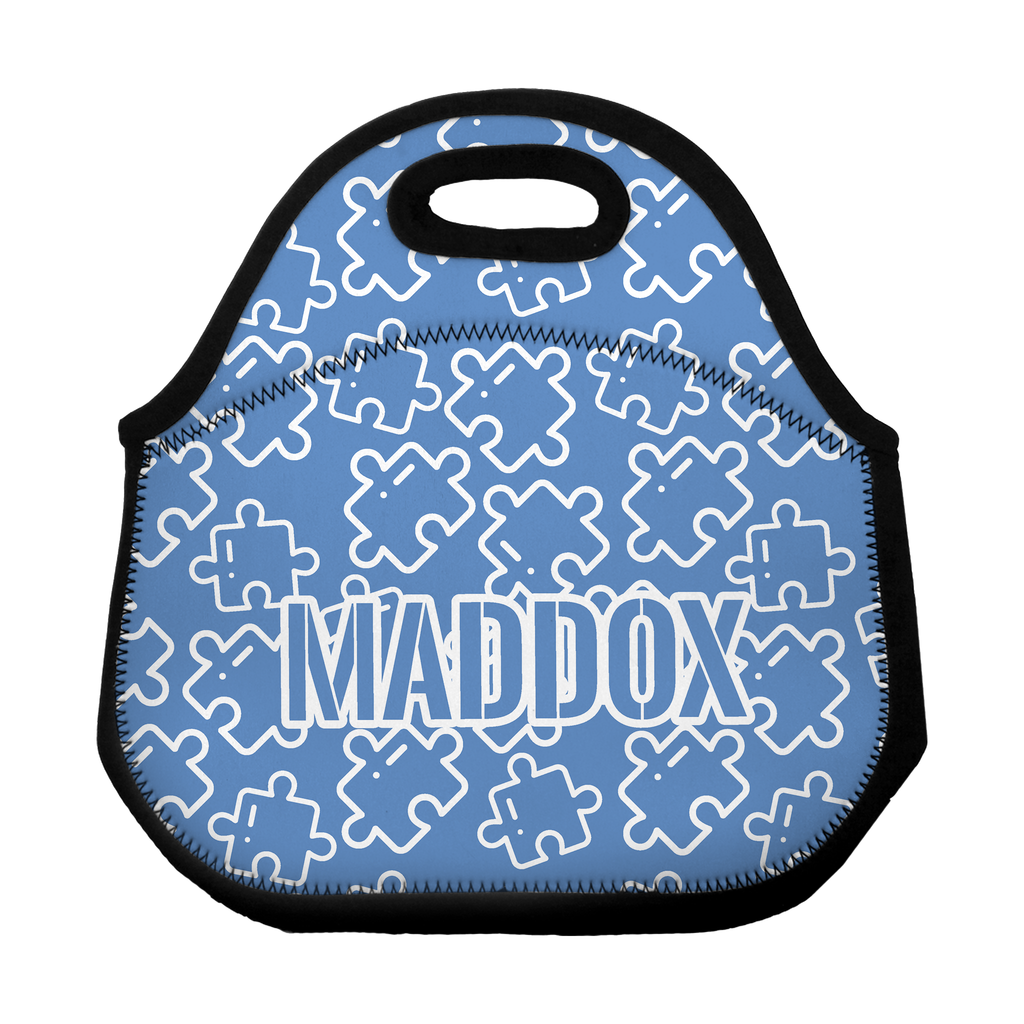 The Puzzle Piece Lunch Tote
The Puzzle Piece Lunch Tote
Details
This personalized puzzle piece lunch tote, is the perfect lunch box for any child that is on the autism spectrum! It can help to spread awareness, while letting others know your child is on the spectrum!  The other great thing is that you can get it personalized, with a custom name so that everyone at school knows just whom the lunch bag belongs to! It comes in different shades of blue as well! Why use a paper bag for lunch, be different, be unique, be you!!
:::Item Details:::
-Design: One-sided
-Material: 100% Neoprene / Soft Grip with Zipper closure
-Care: Machine Wash Cold, Drip Dry
-Size: 11″ x 11″; Depth 8″; Gusset 5.5″
Please note when printing onto constructed products expect to see creasing and fading near edges and seams.