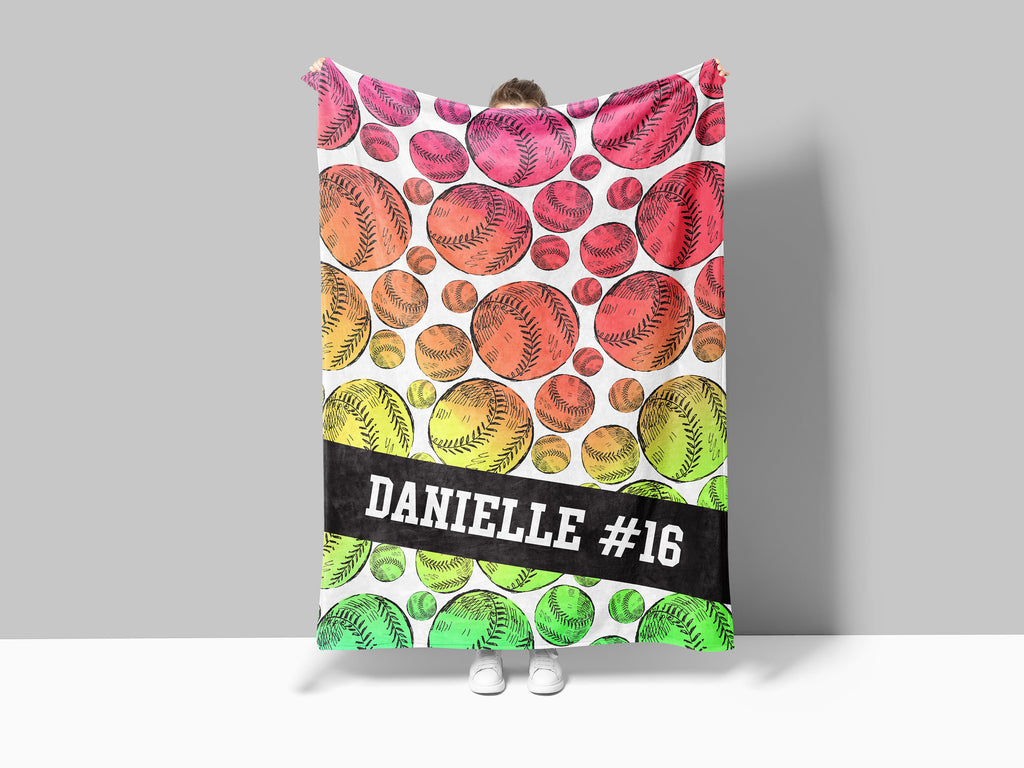 Softball Blanket 2
Softball Blanket 2
Details
Add a personalized touch to your softball adventures with this custom softball blanket! Made with lightweight and breathable fabric, this blanket is perfect for keeping you comfortable during those chilly evenings on the field. The vibrant softball design will showcase your passion for the game, and you can personalize it with your name or team name for an extra special touch. Whether you're using it as a picnic blanket or as a cozy wrap during games, this custom softball blanket is a stylish and practical accessory for any softball lover!
Perfect for a travel team player...for the plane or waiting between games!
Makes a great gift for any softball lover! Choose your size for any toddler, child, teen or adult!
The background fleece of our blankets are all white. Your design will be printed on one side.
Our delightful custom blanket features are listed below.
They are printed on one side.
The material used is fleece/super soft spun poly blend.
To keep your blanket for years to come, machine wash cold and tumble dry.
You will receive a digital proof prior to the completion of your personalized blanket and once approved your custom blanket will be made to your specifications.