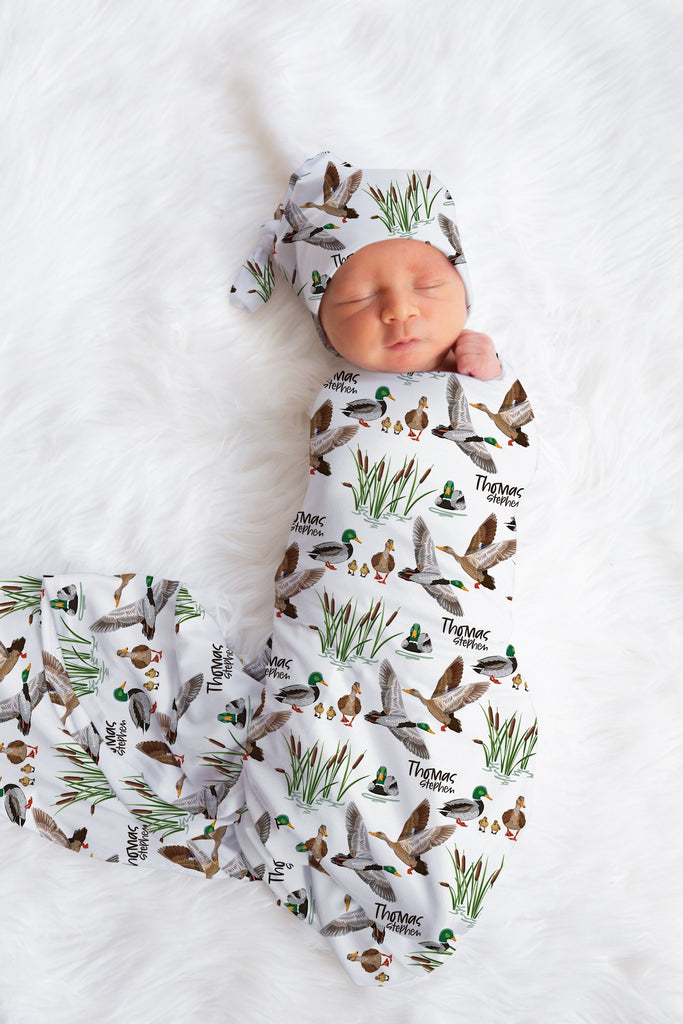 Mallard Duck Swaddle Blanket Set
Mallard Duck Swaddle Blanket Set
Details
Introduce your baby to the wonders of wildlife with our Mallard Duck swaddle. Crafted from premium, stretchy fabric, this swaddle offers a snug and secure fit while allowing your little one to move comfortably. The Mallard Duck design brings a splash of nature into your baby's world, featuring lifelike details and soft, earthy hues. Versatile and lightweight, our swaddle is perfect for year-round use – whether as a swaddle, blanket, or nursing cover. Give your baby the gift of style and comfort with our charming Mallard Duck swaddle!
Our personalized baby blanket is customized for each and every baby! It is a perfect shower gift for the next baby shower you attend. It is sized perfectly for swaddling, or for baby to lay on for a nap. It will be the perfect blanket for baby to grow into a toddler with!! We have multiple size and material options. You may select your options in the drop down menu.
The back of our blankets are all white. Your design will be printed on one side.
Our delightful custom blanket features are listed below.
They are printed on one side.
The material used is fleece/super soft spun poly blend.
To keep your blanket for years to come, machine wash cold and tumble dry.
You will receive a digital proof prior to the completion of your personalized blanket and once approved your custom blanket will be made to your specifications.